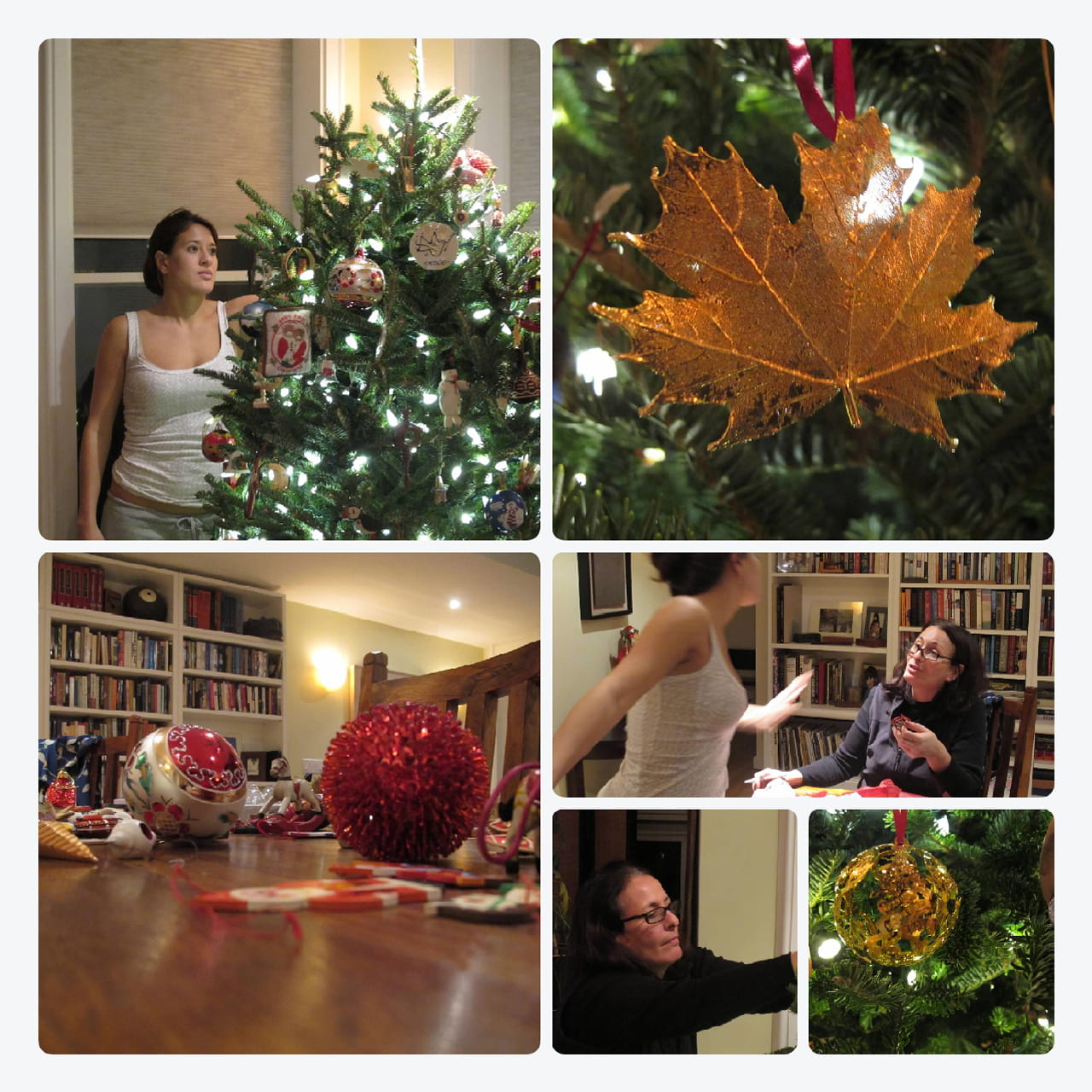 Yeah yeah it's February. Christmas 2020 is in the rear view mirror. Shutterfly sent me this memory from years ago. A lot has changed. I'm not with Lisa. We all have moved. Jules got married, has her own daughter, and lives in another state. Ha ha, I have told you, her kids (students) looked her up on the 'net. I cannot use the correct spelling of her name. They found my blog and it was "weird" for Jules. Xmas past? It's about the same, with a different tree and with different ornaments. There have been bigger and better changes that I alluded to in yesterday's post. Different! I am, though it matters not, miffed that Shutterfly has/continues to pry into my life past. I'm doing just fine. Can they just leave it at that?
---
I think of history as old and ancient – time. Colleen and I have been together a few short years. Yet…. all the ornaments I had went with Lisa. Colleen brought some and we acquired a few (lot), just like we acquired a few (four) more cats. As you see, we get a lot of help. That would be Nutley (aptly named).
Santa? A friend collected them. I never paid much attention. Colleen got an interest. And off we went. When we visited Winterthur, it seems that Mr. Dupont collected Santas too. How'd we compare? Not too bad. My hat's off to Colleen's sharp eye. I may find them but she's the one with final approval. Honestly, I am impressed with how quickly our collection has accumulated in such a short span. Call it, making up for lost time. Mr. Dupont's Santas are to the left.
---